Our Story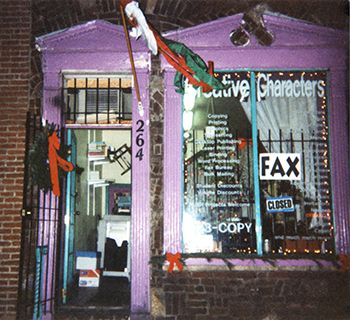 When we opened for business in 1995, we had a tiny office, a staff of 2 and a few big ideas about how to distinguish ourselves. We would combine marketing strategy, clever professional graphic design and innovative production technologies to create outstanding results for our clients.
Our business model has always been to pay attention to the details, provide attentive, personal service and deliver amazing results through long-term relationships. We build our business by helping our clients build their business. It's a model that works.
Our mission is defined by just three words: "Quality Through Consistency". Consistently helping our clients market their products, their services, and their ideas using creative, innovative solutions that get results.
Since then, we have expanded, upgraded and increased our staff. Big changes made possible by keeping one thing the same: our commitment to creative excellence. We pride ourselves on being your complete source for all of your business communications needs. As a CPrint® certified company,we have the resources to stay on the leading edge of technology.
At Creative Characters, we are passionate about what we do and it shows. We are committed to our clients, to our staff and to our community. We will continue to evolve as a diversely skilled, fast-moving team of professionals ready and eager to learn new technologies and meet whatever challenges lie ahead. We launched this cutting-edge website to make it easier to request estimates, place orders, check proofs, and transfer files online.
We hope you find it as helpful as we do.